Owner of Ward Animal Hospital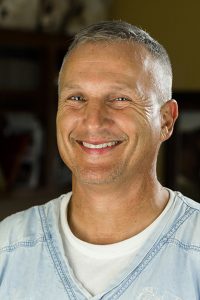 Companion Animal and Large Animal Doctor
Dr. Grant is a 1980 graduate of Longview High School. From 1980 to 1982 he attended Stephen F. Austin State University. In 1985 he earned his B.S. Veterinary Science at Texas A & M University. In 1987 he earned his Doctor of Veterinary Medicine. Dr. Grant and his wife Ann live in Center, Texas, along with their two sons Reed and Seth.
Education
Longview High School 1980
Stephen F. Austin State University 1980-82
Texas A&M University 1985 BS Veterinary Science
Texas A&M University 1987 Doctor of Veterinary Medicine
Experience
1999-Present: Owner of Ward Animal Hospital. Three full-time Veterinarians with a staff of 15.
1994-1999: Partner Ward Animal Hospital. Services include: surgery, reproductive work, dentistry, full-service laboratory, boarding facility, all services for large and small animals.
1990-1993: Private Practice, Center, Texas. Bovine and Equine Mobile practice.
1987-1990: H. Steve Conboy, D.V.M.- Associate Veterinarian. Reproduction and herd health associated with private Thoroughbred Farms.
1987-1990: Resident Veterinarian Castleton Farms, Lexington, Kentucky. Oversaw health of 350 mares per year, 9 stallions, bred 650 mares by artificial insemination. Sale preparation of 300 yearlings per year.
Special Interests
Team Roping
Raising horses and cattle
Professional Associations
Texas Thoroughbred Association
Louisiana Thoroughbred Association
Texas Veterinarian Medical Association
American Veterinarian Medical Association
American Association of Equine Practitioners – since 1985