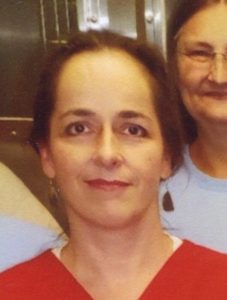 Dr. Wendy Blount is a companion animal veterinarian treating dogs and cats only. She is Texas A&M Residency trained in Small Animal Internal Medicine. Dr. Blount conducts Continuing Education Seminars for small animal veterinarians, veterinary technicians, and animal control officers as well. She has taught an undergraduate college course on "Medicine and Behavior in the Animal Sheltering Environment" for Duquesne University and served as Medical Director for two local low-cost spay-neuter clinics (SpayNeuterNac and O'Malley PET).
Dr. Blount has been the recipient of several prestigious awards including the 2012 TVMA Companion Animal Practitioner of the Year, the 2011 Bilderback Award for support of the animal sheltering community and the 2004 TAVP Clinical Referral and Consultation Award.
In her leisure time, she enjoys spending time with her family that includes 4 dogs, 3 cats, and 4 box turtles, as well as enjoying cross country snowmobiling and organic gardening.